Staying at THE LINE hotel in Los Angeles
This post is NOT in collaboration with The Line Hotel.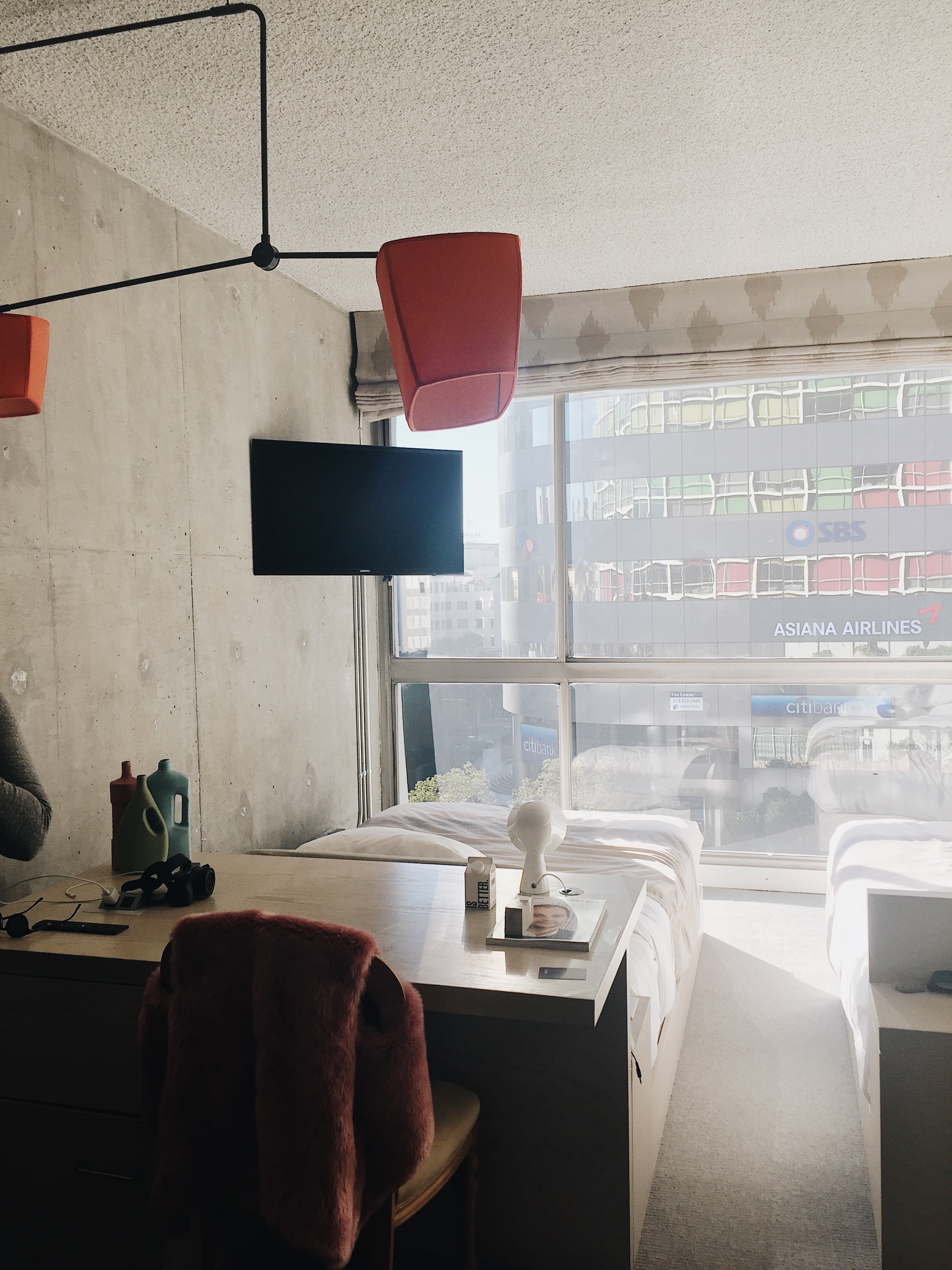 Our Room
We loved the room we stayed in at The Line. Although it was smaller than your typical hotel room, it had a lot of character. I especially loved the large window that allowed for a ton of LA sunshine to come in. The blinds/curtains were electric and easily controlled from bed, which added a nice feature to the room. The beds were clean and comfy, perfect for jumping into after a long day of adventuring in LA.
Our room came with a fully stocked bar from beer to canned rose, but of course it costs extra if you choose to try any of the items.
If you love peace and quiet on vacation after a long day, this might not be the best hotel to stay at for you. Since our room was right above the pool and the commissary, there was a lot of noise going on until the early hours of the morning. If you don't mind it or can sleep through anything, then it'll be fine!
On the plus side, the hotel does have a pretty popular bar located in the lobby, so if you do make your way back to the hotel and get a little bored or want to just relax for a night in, then you'll enjoy the cozy ambiance of The Line.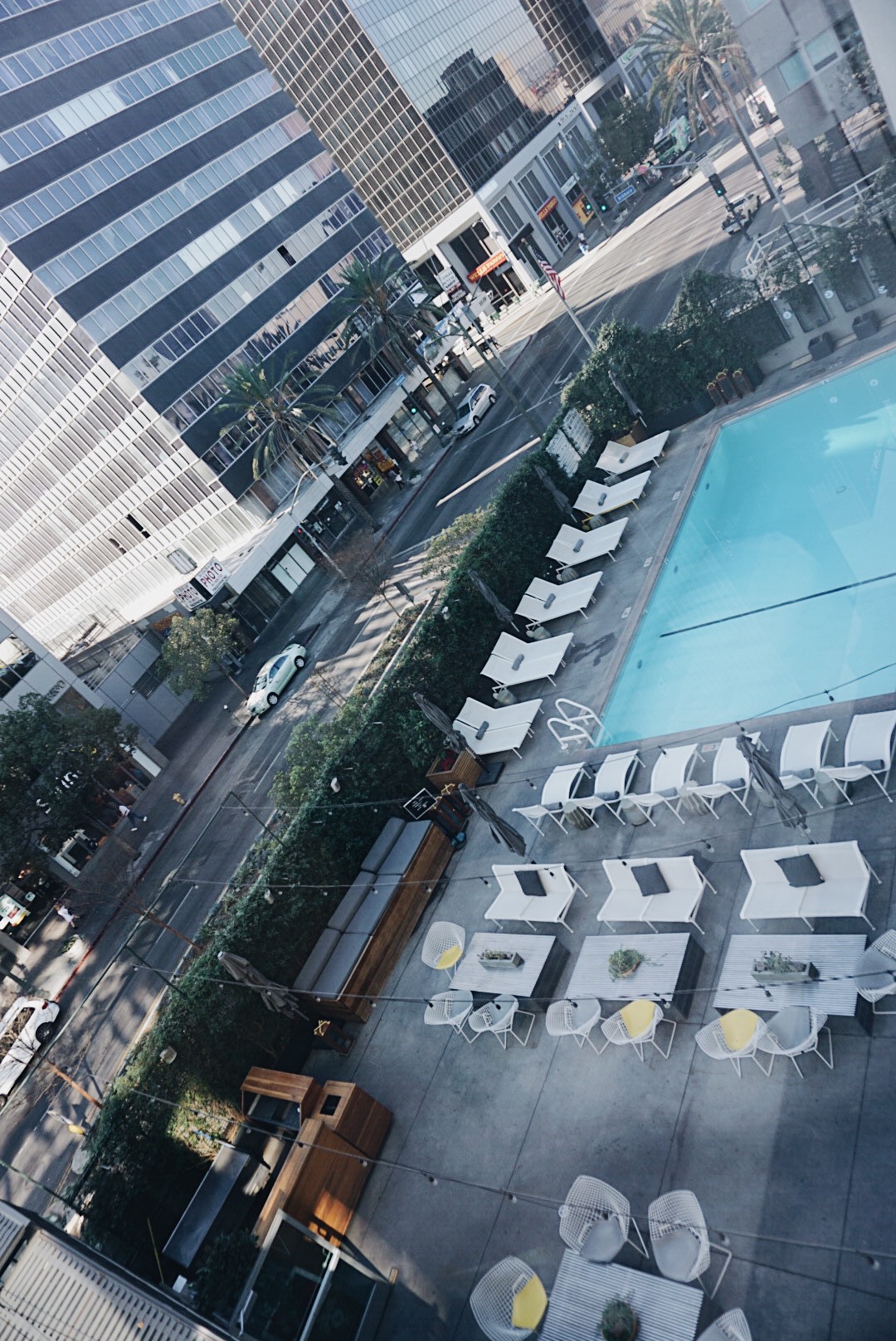 Our "City View" room gave us the view of the city and one of the hotel restaurants, The Commissary as well as the hotel pool.
If you have a city view room, you can probably catch a picture with the Line hotel sign like I did - so touristy, but I love it!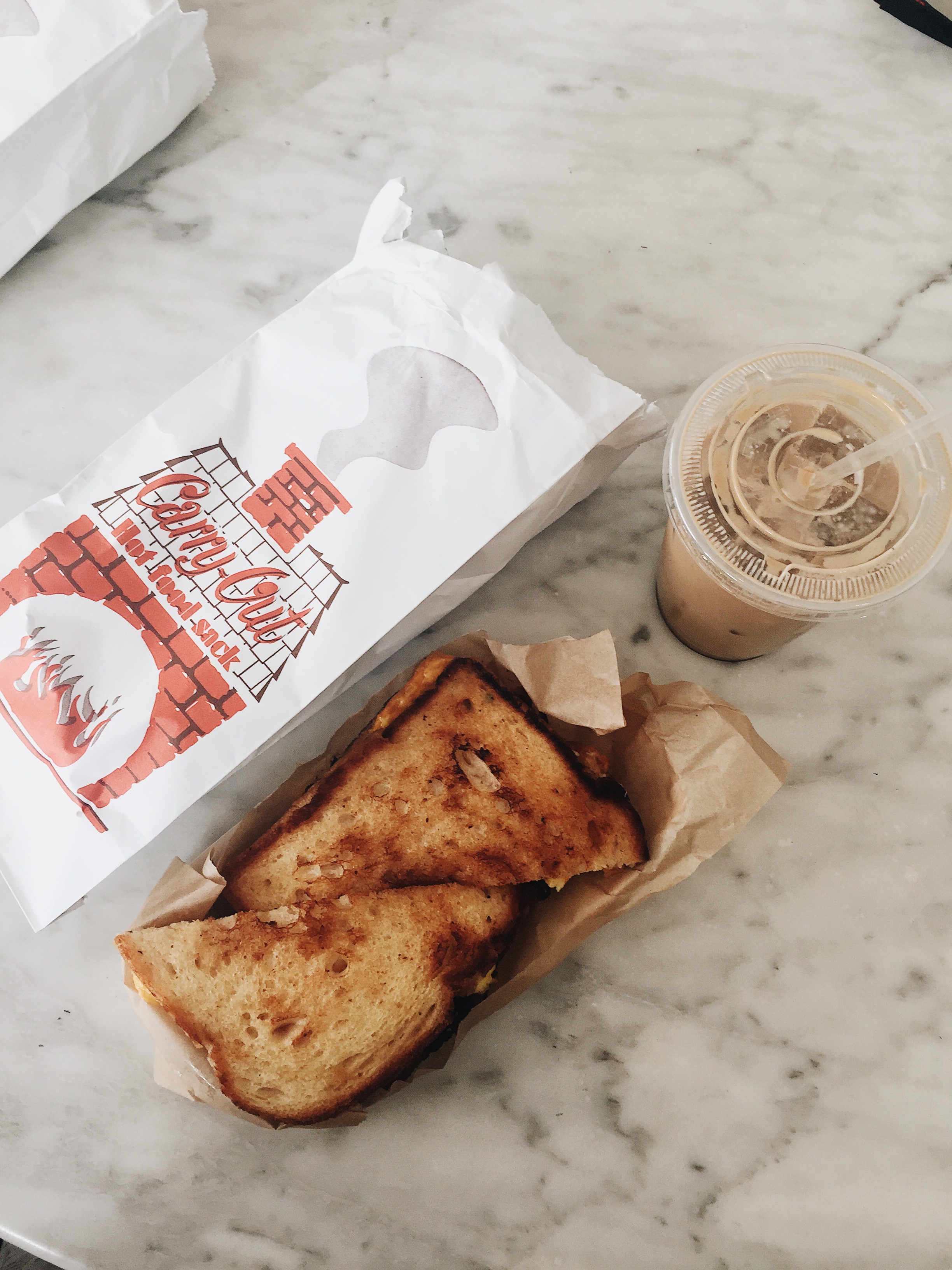 Breakfast sandwich with bacon and an iced cafe latte.
After checking into the hotel we immediately went down to the cafe located inside the hotel. They had some pastries and breakfast sandwiches available and different types of coffee or tea.
I thought my breakfast sandwich was amazing and I loved the coffee. It was inside the hotel and in Los Angeles, so you're going to pay hotel prices. This breakfast, with tip, was about $20.
A greenhouse inspired bar located on the second floor of the hotel.
We loved hanging out at The Commissary, a greenhouse inspired bar/restaurant located on the second floor of the hotel and also happens to be conveniently placed by the pool. Think poolside craft cocktails and LA sunshine.
The bartenders were extremely friendly and were very helpful in helping us decide which cocktail would be best. We tried several different ones, all very good and all very different.