First Timer's Guide to Coachella
For years I watched in awe as my favorite youtubers and instagrammers attended one of the biggest music festivals in the U.S. Everything grabbed my attention, The music, the outfits, the hair styles, the experience. I told myself that one day I would go and when I realized tickets were going on sale exactly a year from the next Coachella music festival, I spontaneously got in the virtual line and bought tickets. I was full of excitement.
I've waited years for this and it's finally here, so of course I'm writing a blog post about it. Here's a first timers guide to Coachella from a first timer, a photo diary and some outfit / hair inspo.

Outfit Inspo
I've always been drawn to darker outfit choices when it comes to concerts and music festivals. I saw a sheer white shirt with white stars on it and I immediately thought that I HAD to have it, but in a different color- black. The search began and I finally found the one on Nastygal.com.
I pictured this top tucked into ripped high waisted jeans and a black lace bralette beneath it and with black doc marten combat boots.
It's the desert so during the day it's really hot out and when the sun starts to set it gets really chilly. I happened to have a cold during the festival, so I already planned on bringing a jacket with me, so I brought this oversized embroidered jacket. It made me feel totally 1990's.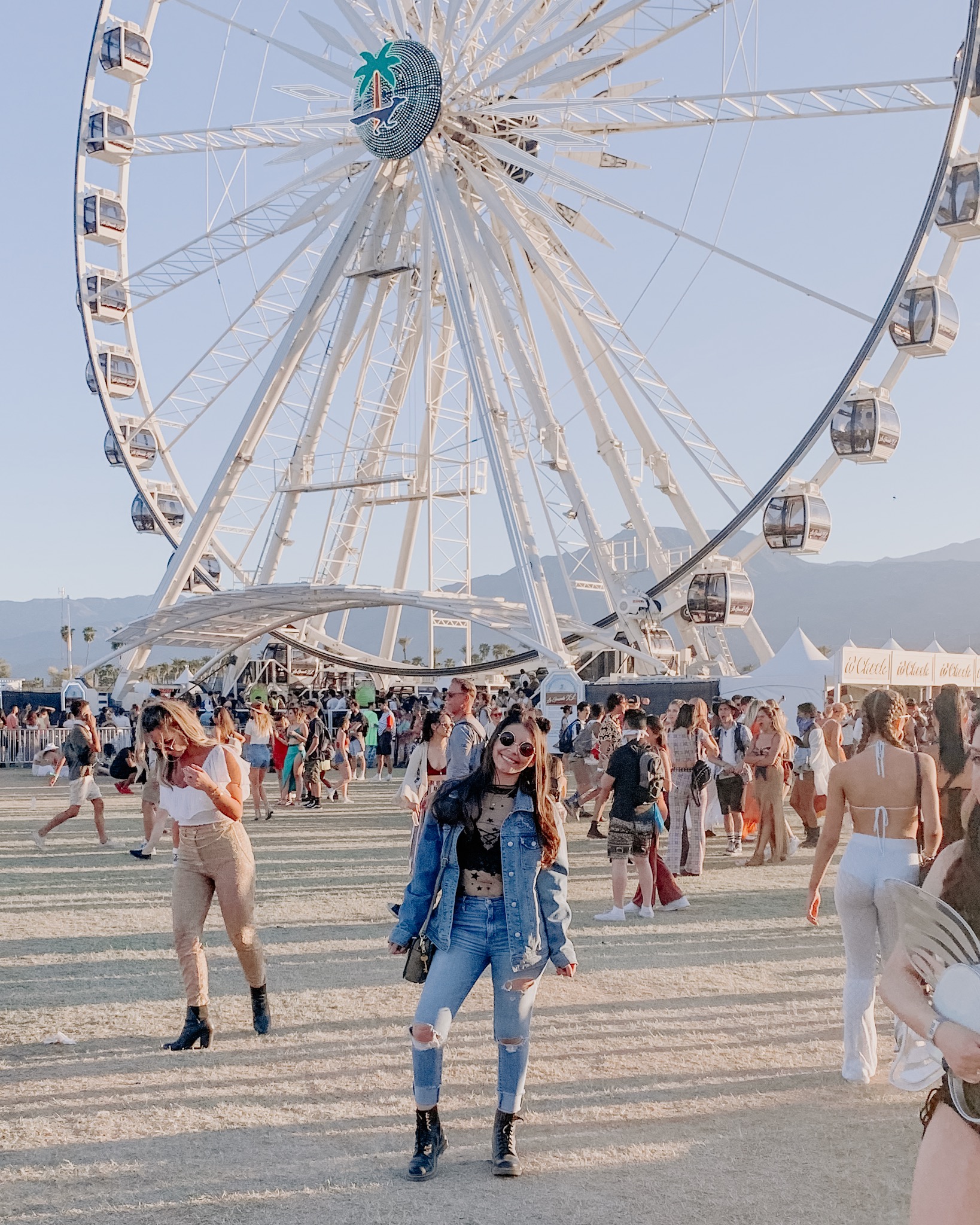 There is an airport in Palm Springs, CA, so you can fly directly into palm springs. We decided to spend a couple of days in LA, so we flew into and out of LAX. The drive without traffic to Coachella from LA was about 2 hours. The most popular musicians play later in the day and most people arrive later in the day. If you want to get your ferris wheel photo with hardly any people in it, I suggest arriving early in the day. You can always leave and go back later in the day.
Since we were driving in, I stuck with the shuttle pass that came with my tickets. You can park at several different locations and take the coachella shuttle straight to the entrance. They will not let you on the shuttle if you do not have your own shuttle pass.
Once you arrive at Coachella you will notice that they have different colors and names for locations. So pay attention to which location you arrive at, because that's how you have to go back.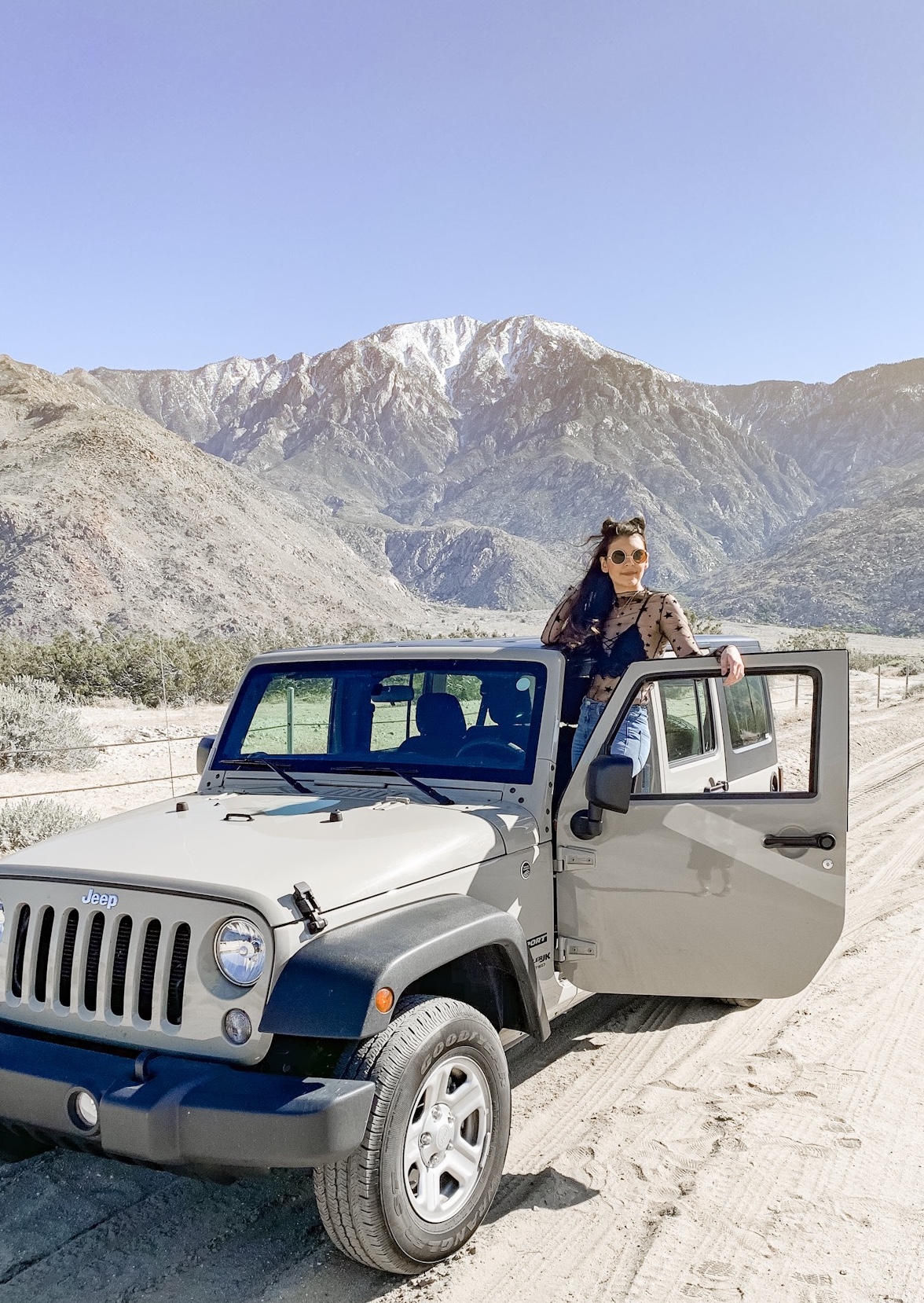 Things to do around Coachella
If you want to venture out and take a break from coachella, there are some fun photo spots to visit. One of the spots that never changes is the Cabazon dinosaurs rest stop. This is one hour outside of coachella. If you're traveling from LA, you will pass these dinos on your way into Coachella.
Desert X
Desert X changes every year, so it's really fun to visit all the different locations if you go back to coachella quite often. They are all spread out and the best way to find their location is by searching for their coordinates online. These can range from 30 minutes to an hour outside of coachella. To get to them, you usually have to park your car and walk into the desert.
We stopped at only one Desert X location - Spectre. But, we did see some others from the road on the way to Coachella, so it is possible to see them from the road.